Dr. Robert J. Chandler Gives Lively and Informative Talk on African American Artist Grafton Tyler Brown and Makes Generous Donation of a Brown Artifact
By Gary F. Kurutz, CSLF Executive Director and CSL Curator of Special Collections

Historian Dr. Chandler regaled attendees at February's Night at the State Library with an illustrated talk on the life and career of pioneer California artist and lithographer Grafton Tyler Brown. In 2014, the prestigious University of Oklahoma Press published his highly acclaimed biography of Brown. Although born into an African American family, Brown was half white, and consequently, "passed as white" which allowed him to blend into the dominate Anglo society.
Not only talented, Brown was a shrewd businessman and led a highly successful career in nineteenth century San Francisco creating birds-eye-views, maps, book illustrations, bill heads, sheet music, and advertising labels. During his presentation, Dr. Chandler showed many examples of Brown's fabulous work, and in so doing, gave the audience a wonderful overview of San Francisco's storied printing and lithographic history.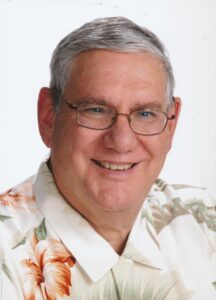 The presentation was supplemented with an exhibit of actual examples of Brown's work including several maps, bill heads, and sheet music. However, the highlight was an incredible wooden soap box (see top of page) embellished with a Brown-produced advertising label printed for the Standard Soap Company of San Francisco. The company incorporated in 1875. Inside the box was another label with a striking vignette of the company's soap works in Berkeley (below). Even more dramatically, our guest speaker donated the box and label to the Library! This precious artifact had been on loan to the Library for several years and was used for the Library's annual Juneteenth exhibit. Now, it is part of the Library's permanent special collection in the California History Section. A protective archival box for the artifact has been created and it now includes the name of Dr. Chandler as the donor.